---
---
MORGAN ELITE BOXING & MUAY THAI GLOVES
The Morgan Elite Muay Thai and Boxing Gloves are designed for high-level Muay Thai training. This is perfect for kickboxing and punching a heavy bag with explosive power without getting injured. With these leather gloves, you are sure to train using the most compact gloves possible. 
The Morgan elite boxing gloves are one of the best sellers in our collection of boxing gloves. It is extremely durable and long-lasting made with 1.1mm cowhide leather with a bulletproof LKN-22 coating the exterior of this finely handcrafted pair of gloves. 
Exclusive signature three-layer foam system distributes shock-impact equally throughout the design. Sandwiched by highly compressed dual-core foam and an equilibrium sheet, this gloves does away with violent impact without injuring your hand. Buffalo leather palms with perforated holes work brilliantly in creating a drier palm area. While the super thick finger inserts and an extended hook and loop leather strap will get you the through the toughest rounds.
Made from 1.1mm thick cowhide leather
Signature 3 layer foam system offering you maximum hand protection
A tighter fit, ergonomically engineered Thai style cut and mould ensure the gloves have a streamlined design that feels like a natural extension of your hands
EVA inserts at fingertips
3" High-grade leather velcro closure with a full wrist wrap around
V-Split on palms ensures that the gloves can be used with or without hand wraps
Quick dry inner lining & perforated thumbs ensure your hands and gloves remain dry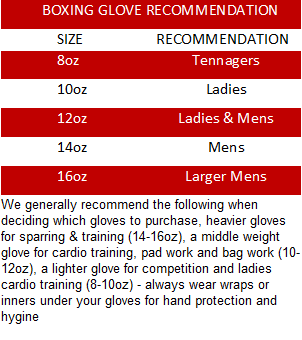 ---