---
---
MORGAN ELITE BOXING BOOTS
Morgan Elite Boxing Shoes is a product that is an epitome of function and form rolled into one. The perfect combination of strength and agility for a fighter with an eye for style. Crafted to deliver superb ring mastery, these boxing boots are sure to make you a force to be reckoned with. Your students will surely love this boxing shoe because of its high-tech, finely padded nylon mesh upper insets developed to let the foot breathe during a boxing game. 
Eye-catching with the brilliant high sheen engineered leather accents from toe to heel. Its omnidirectional grip gum rubber outsole provides a unique and secure balance between grip and pivots for stunning and incredible (safer and faster) footwork, every time. Additional overlays on the toe, forefoot and heel add durability and style. This professional boxing shoe features a low-profile partial EVA midsole for lightweight midfoot and heel cushioning that is vital during combat. A reinforced back heel adds ankle support and stability. Full front lace closure with padded, ventilated tongue for breathability, extra comfort and secure fit. The high top elite design with its 22cm height is preferred by elite athletes for championship performances.
If you've been looking for a pair of boxing boots that is lightweight, breathable, can handle the intense activity and look as good as they fight, then look no further than the Morgan Elite Boxing Boots. Gear up and get ready for the fight of your life!
High tech, finely padded breathable nylon mesh upper insets
Full flexible gum rubber outsole provides a secure grip and pinpoints pivots
Additional overlays on the toe, forefoot and heel add durability and style
Low-profile partial EVA midsole for lightweight midfoot and heel cushioning, vital during combat
The reinforced back heel adds ankle support and stability
Full front lace closure with padded, ventilated tongue for breathability, extra comfort and secure fit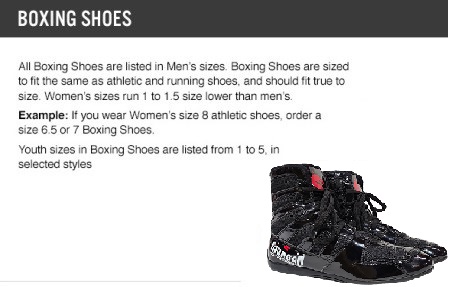 ---